Sundress Publications announces Heather Bartlett's debut poetry collection, Another Word for Hunger, a spare, honest, and tender debut that nimbly contemplates the complications of love, mother/daughter relationships, loneliness, religion, sex, misogyny, queerness, and gender.
At its essence, this collection is about desire and love, and the ways
the two intersect—and don't. Short poems with short lines that cut with their sharp precision, this collection begins in adulthood and intimacy before journeying back to a time when notions of heteronormativity are challenged and examined. Here is a spectrum of formative experience: "someday I will learn / what it means to want more / woman she says …"
Maggie Smith, author of You Could Make This Place Beautiful, says, "The poems in Heather Bartlett's Another Word for Hunger, their movements confident and precise, explore the intricacies of desire, memory, and perspective—and the ways language can both fail us and save us. What an exciting debut collection!
Pre-order your copy of Another Word for Hunger here.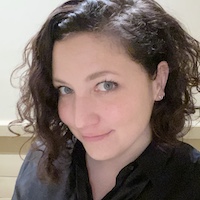 Heather Bartlett (she/her) is a poet, writer, and professor. Her poetry and prose can be found in print and online in journals such as the Los Angeles Review, Ninth Letter, RHINO Poetry, and others. She holds an MFA in poetry from Hunter College and is a professor of English and Creative Writing at the State University of New York College at Cortland, where she teaches in the Professional Writing Program and directs Cortland's visiting writers series, Distinguished Voices in Literature. She is the founding editor of the online literary magazine Hoxie Gorge Review