Light Bill Incubator Microgrant for Black and/or Indigenous Identifying Writers
Deadline: October 31st, 2022
Sundress Publications is open for submissions for grant applications from Black and/or Indigenous identifying writers with a chapbook in progress. All eligible authors are welcome to submit during our application period of August 1st to October 31st, 2022.
The Light Bill Incubator Microgrant will award $500, a slot in Sundress's reading series, a one-residency at the Sundress Academy for the Arts in Knoxville, TN, and the potential for digital publication to one Black and/or Indigenous writer with a chapbook in progress to support the completion of said project.
All applications will be read by members of our editorial board. One writer would be selected, who will then work with Sundress's reading series coordinator, residency team, and editorial board.
Applicants may apply for any genre; however, the proposed project must be a chapbook-length project, meaning the planned final version will be fewer than 48 pages.
To apply, please send a sample of the chapbook in progress along with a brief (no more than 500 words) artist/personal statement. These items should be sent to our editorial board as DOCX or PDF files at sundresspublications@gmail.com. Please include the phrase "Light Bill Incubator Microgrant Application" in the subject line. There is no fee to apply.
Sundress Publications' Open for Poetry Broadside Contest
Deadline: November 30th, 2022
Sundress Publications is pleased to announce that we are now open for submissions for our annual poetry broadside contest. The contest will be open for submission between September 1st to November 30th, 2022.
The winner's poem will be letterpress-printed as an 8.5" x 11" broadside complete with custom art and made available for sale on our online store. The winner will receive $200 and 20 copies of their broadside.
To submit, send up to three poems, no longer than 28 lines each (line limit includes stanza breaks but not the title), in one Word or PDF document to contest@sundresspublications.com by November 30, 2022. Be sure to include a copy of your payment receipt or purchase order number (see below for payment of fees). Please make sure that no identifying information is included in the submitted poems.
The reading fee is $10 per batch of three poems, though the fee will be waived for entrants who purchase or pre-order any Sundress title. Entrants can place book orders or pay submission fees at our store at https://squareup.com/market/sundress-publications. Once the purchase is made, the store will send a receipt with a purchase code. This code should be included in the submission, or you may forward the email receipt at the same time as you send the submission. This fee is waived for all BIPOC writers.
Previously published material is welcome so long as you maintain the rights to the work. Let us know in your cover letter if any of your submitted poems have been previously published.
Poems translated from another language will not be accepted. Simultaneous submissions are fine, but we ask that authors notify us immediately if their work has been accepted elsewhere; poems accepted for publication are still qualified provided the author retains the rights to the work at the time of printing.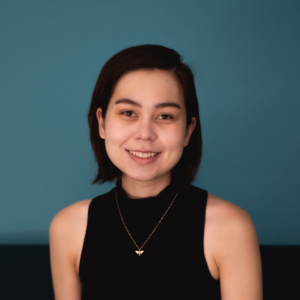 This contest's judge is Kanika Lawton, a Cambodian-Chinese Canadian writer, editor, and film scholar. Born and raised in Vancouver, they are now based in Toronto, where they are a PhD student at the University of Toronto's Cinema Studies Institute and the Mark S. Bonham Centre for Sexual Diversity Studies. A multiple Pushcart Prize and Best of the Net nominee, they have been published in Glass: A Journal of Poetry, Vagabond City Literary Journal, Longleaf Review, Cosmonauts Avenue, and Parentheses Journal, among others. They are the author of four micro-chapbooks, most recently Theories on Wreckage (Ghost City Press, 2020).
Sundress Reading Series Seek Readers for Spring 2023
Deadline: December 1st, 2022
From February to May of 2023, the Sundress Reading Series will be back in person at our new venue, Pretentious Beer Co. in the Knoxville Old City. We now feature comedy and music alongside literary readings!
The Sundress Reading Series is an award-winning literary reading series previously hosted on-ground in Knoxville, TN, just miles from the Great Smoky Mountains. An extension of Sundress Publications and the Sundress Academy for the Arts, the Sundress Reading Series features nationally recognized writers and performers from around the US while also supporting local and regional nonprofits.
Our events will take place the last Sunday of every month from 1-3PM EST. The spring series will take place on February 26, March 26, April 30, and May 28 in 2023.
Performers will receive publicity across Sundress Publications' social media channels in the lead up to their event, an opportunity to sell books and music, and a $100 honorarium.
We are currently seeking readers and musicians for our series with an emphasis on marginalized voices particularly writers of color, trans and/or nonbinary writers, and/or writers with a disability.
To apply to perform for the fall, send 6-8 pages of poetry, 8-15 pages of prose or a 5-10 minute clip of your musical performance (either as a video or sound file). You will also need to include a 50-100 word bio, CV (optional), and a ranking of preferred reading dates to sundresspublications@gmail.com. Please make sure the subject line reads "Reading Series Application – Your Name."
Applications to participate as a performer are open and the deadline to apply is December 1st, 2022. Those selected will be notified by the end of the year.
Find our more or to view some of our past performers and schedules, visit us at: www.sundressacademyforthearts.com.

Sundress Academy for the Arts Summer Residencies
Deadline: February 1, 2022
The Sundress Academy for the Arts (SAFTA) is now accepting applications for short-term writing residencies in all genres—poetry, fiction, nonfiction, playwriting, screenwriting, journalism, academic writing, and more—for their summer residency period which runs from May 15 to August 20, 2023. These residencies are designed to give artists time and space to complete their creative projects in a quiet and productive environment.
Each farmhouse residency costs $300/week, which includes a room of one's own, as well as access to our communal kitchen, bathroom, office, and living space, plus wireless internet. Residencies in the Writers Coop are $150/week and include your own private dry cabin as well as access to the farmhouse amenities. Because of the low cost, we are rarely able to offer scholarships for Writers Coop residents.
Residents will stay at the SAFTA farmhouse, located on a working farm on a 45-acre wooded plot in a Tennessee "holler" perfect for hiking, camping, and nature walks. The farmhouse is also just a half-hour from downtown Knoxville, an exciting and creative city that is home to a thriving artistic community. SAFTA is ideal for writers looking for a rural retreat with urban amenities.
SAFTA's residencies, which also include free access to workshops, readings, and events, offer a unique and engaging experience. Residents can participate in local writing workshops, lead their own workshops, and even have the opportunity to learn life skills like gardening and animal care.
As part of our commitment to anti-racist work, we are now also using a reparations payment model for our farmhouse residencies which consists of the following:
3 reparations weeks of equally divided payments for Black and/or Indigenous identifying writers at $150/week
3 discounted weeks of equally divided payments for BIPOC writers at $250/week
6 equitable weeks of equally divided payments at $300/week
Black and/or Indigenous identifying writers are also invited to apply for a $350 support grant to help cover the costs of food, travel, childcare, and/or any other needs while they are at the residency. We are currently able to offer two of these grants per residency period (spring/summer/fall). If you would like to donate to expand this funding, you may do so here.
For the 2022 Summer residency period, SAFTA will be offering the following fellowships only:
Black & Indigenous Writers Fellowship: one full fellowship for Black and/or Indigenous identifying writers
Writers of Color Fellowships: one full and one 50% fellowships for writers of color
This year our residency fellowship judge is Sarah Clark. Sarah is a disabled non-binary Native (Nanticoke) editor, writer, and cultural consultant. They are Editor-in-Chief of beestung, Editor-in-Chief and Poetry Editor at ANMLY, and Editor-in-Chief of ALOCASIA, as well as Co-Editor at Bettering American Poetry  and of The Queer Movement Anthology. They curated ANMLY's GLITTERBRAIN folio on mental health by trans and queer writers of color, a folio on Indigenous & Decolonial Futures & Futurisms, and edited Drunken Boat's folios on Sound Art, "Desire & Interaction," and a collection of global indigenous art and literature, "First Peoples, Plural." They were co-editor of Apogee Journal's #NoDAPL #Still Here folio, and co-edited Apogee Journal's series "WE OUTLAST EMPIRE," of work against imperialism, and "Place[meant]," on place and meaning, and has guest edited for Glass Poetry's Poets Respond series. Formerly, they served as a VIDA Board Member.
The application deadline for the summer residency period is February 1, 2023. Find out more about the application process at www.sundressacademyforthearts.com.
The application fee is waived for all BIPOC identifying writers. For all fellowship applications, the application fee will also be waived for those who demonstrate financial need; please state this in your application under the financial need section. Limited partial scholarships are also available to any applicant with financial need.
Sundress Review Series Looking for Recently Published Books
Deadline: Rolling

As part of Sundress' Publications' ongoing commitment to service and the importance of highlighting work from our community of small presses, we are now accepting submissions for consideration for inclusion in our review series, Sundress Reads. We're looking to write featured reviews for any books published or to be published in 2022. We at Sundress hope to champion writers whose work highlights human struggle and challenges misconceptions.
Authors or publishers of books published within this date range are invited to submit books, chapbooks, or anthologies in any genre for consideration by our reviewers who are standing by. Books must be published by independent presses, university presses, or small presses; we do not accept submissions from "the Big 5" or self-published collections. Submissions will be considered on a rolling basis.
For immediate consideration, please forward an electronic copy of the book (PDFs preferred), photo of the cover, and a link to the publisher's website to sundresspublications@gmail.com with "Sundress Reads: Title" as the subject line. In addition, we request that one print copy be mailed to Sundress Academy for the Arts, ATTN: Sundress Reads, 195 Tobby Hollow Lane, Knoxville, TN 37931.
Submissions to Sundress Reads will remain eligible for selection for one year. Hard copies will become a permanent part of the Sundress Academy for the Arts library and will be made available to SAFTA residents and staff as well as by request to affiliate journals for further reviews.