The Sundress Academy for the Arts (SAFTA) is now accepting applications for short-term writing residencies in all genres—poetry, fiction, nonfiction, playwriting, screenwriting, journalism, academic writing, and more—for their summer residency period which runs from May 15 to August 20, 2023. These residencies are designed to give artists time and space to complete their creative projects in a quiet and productive environment.
Each farmhouse residency costs $300/week, which includes a room of one's own, as well as access to our communal kitchen, bathroom, office, and living space, plus wireless internet. Residencies in the Writers Coop are $150/week and include your own private dry cabin as well as access to the farmhouse amenities. Because of the low cost, we are rarely able to offer scholarships for Writers Coop residents.
Residents will stay at the SAFTA farmhouse, located on a working farm on a 45-acre wooded plot in a Tennessee "holler" perfect for hiking, camping, and nature walks. The farmhouse is also just a half-hour from downtown Knoxville, an exciting and creative city that is home to a thriving artistic community. SAFTA is ideal for writers looking for a rural retreat with urban amenities.
As part of our commitment to anti-racist work, we are now also using a reparations payment model for our farmhouse residencies which consists of the following:
3 reparations weeks of equally divided payments for Black and/or Indigenous identifying writers at $150/week
3 discounted weeks of equally divided payments for BIPOC writers at $250/week
6 equitable weeks of equally divided payments at $300/week
Black and/or Indigenous identifying writers are also invited to apply for a $350 support grant to help cover the costs of food, travel, childcare, and/or any other needs while they are at the residency. We are currently able to offer two of these grants per residency period (spring/summer/fall). If you would like to donate to expand this funding, you may do so here.
For the 2023 Summer residency period, SAFTA will be offering the following fellowships only:
Black & Indigenous Writers Fellowship: one full fellowship for Black and/or Indigenous identifying writers
Writers of Color Fellowships: one full and one 50% fellowships for writers of color
Limited partial scholarships are also available to any applicant with financial need.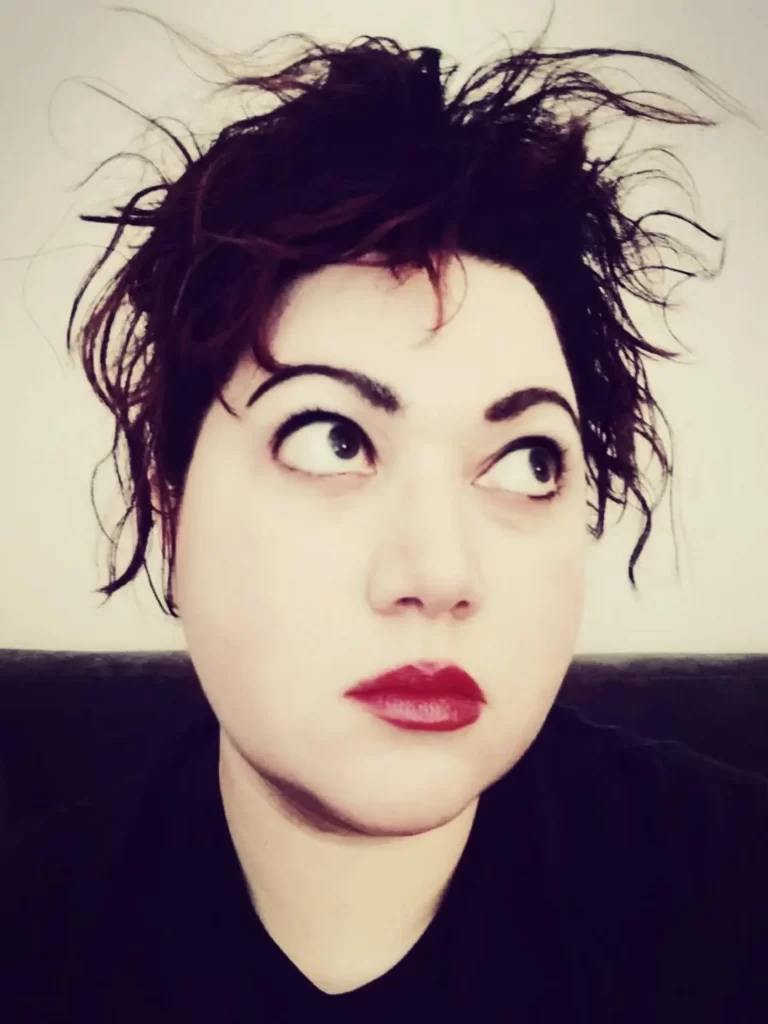 This year our residency fellowship judge is Sarah Clark. Sarah is a disabled non-binary Native (Nanticoke) editor, writer, and cultural consultant. They are Editor-in-Chief of beestung, Editor-in-Chief and Poetry Editor at ANMLY, and Editor-in-Chief of ALOCASIA, as well as Co-Editor at Bettering American Poetry and of The Queer Movement Anthology. They curated ANMLY's GLITTERBRAIN folio on mental health by trans and queer writers of color, a folio on Indigenous & Decolonial Futures & Futurisms, and edited Drunken Boat's folios on Sound Art, "Desire & Interaction," and a collection of global indigenous art and literature, "First Peoples, Plural." They were co-editor of Apogee Journal's #NoDAPL #Still Here folio, and co-edited Apogee Journal's series "WE OUTLAST EMPIRE," of work against imperialism, and "Place[meant]," on place and meaning, and has guest edited for Glass Poetry's Poets Respond series. Formerly, they served as a VIDA Board Member.
The application fee is waived for all BIPOC identifying writers. For all fellowship applications, the application fee will also be waived for those who demonstrate financial need. All other application fees go towards support grants for Black and/or Indigenous writers.
The application deadline for the summer residency period is February 1, 2023.