Sundress Publications is thrilled to announce the results of the 2022 open reading period for full-length poetry manuscripts. The winning selections are: Evelyn Berry's Grief Slut, Kyle Liang's GOOD SON, stevie redwood's D A N G E R O U S B O D I E S / A N G E R O D E S*, and Valerie A. Smith's Back to Alabama. Grief Slut, GOOD SON, D A N G E R O U S B O D I E S / A N G E R O D E S*, and Back to Alabama are slated for publication in 2024.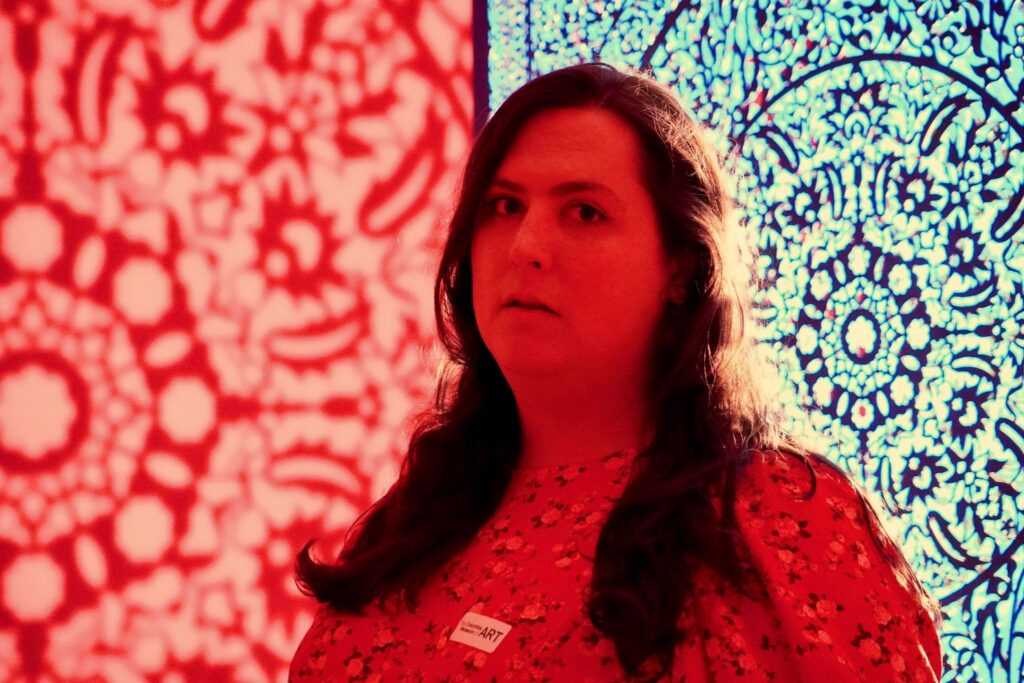 Evelyn Berry (she/her) is the transgender author of the poetry chapbook BUGGERY, recipient of the BOOM Chapbook Prize from Bateau Press (2020). She's the recipient of the Emrys Poetry Prize, the KAKALAK Poetry Award, the Broad River Prize for Prose, and other honors. Her work has appeared in Gigantic Sequins, Beloit Poetry Journal, ANMLY, Longleaf Review, beestung, and elsewhere. She lives in South Carolina, where she works as a museum educator and freelance editor. Photo credit for Evelyn's photo: Iva Reed-Manes.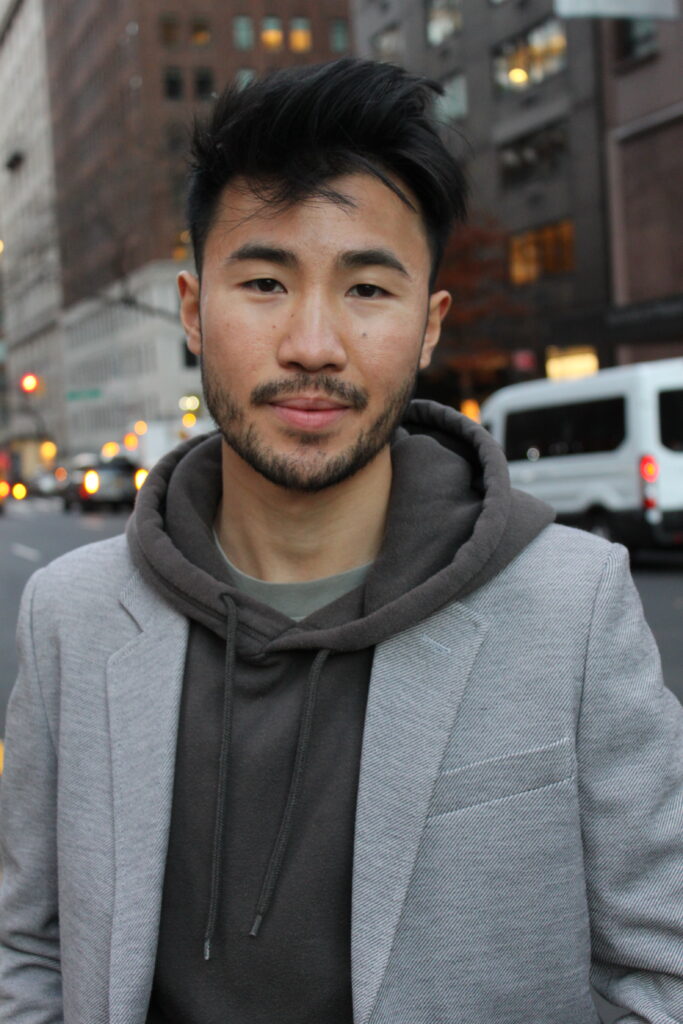 Kyle Liang is the son of Taiwanese and Malaysian immigrants. He is the author of the chapbook How to Build a House (winner of the 2017 Swan Scythe Press Chapbook Contest), and his work has appeared in Best of the Net, Asian American Writers' Workshop's The Margins, Glass: A Journal of Poetry, wildness, Diode and elsewhere. He is an adjunct professor at Quinnipiac University, a teacher for Brooklyn Poets, and a physician assistant in internal medicine at New York-Presbyterian/Weill Cornell. Kyle lives in New York City with his wife Morgan.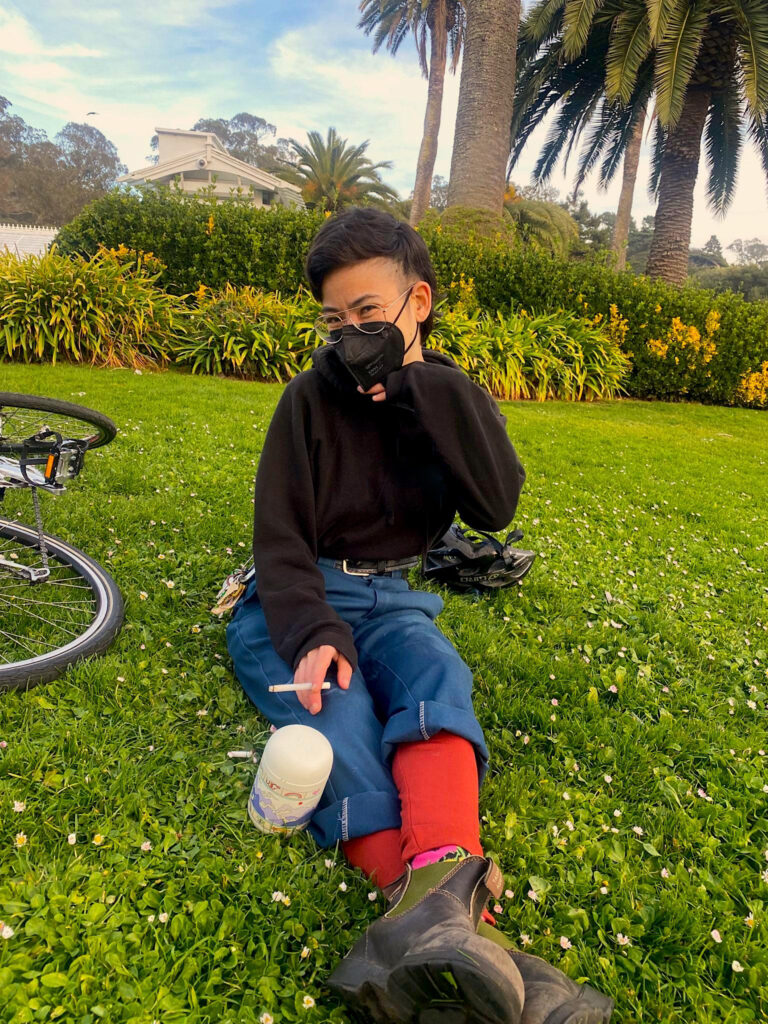 stevie redwood is a disabled toisanese jewish neuroinsurgent introvert homotrash littledreamer bigmouth bitch living & dying in frisco. they're unimpressed by scene queers, artifice, & pacifism. they're fond of shittalk, porchsitting, leaflitter, & riffraff. they dream a different end of the world.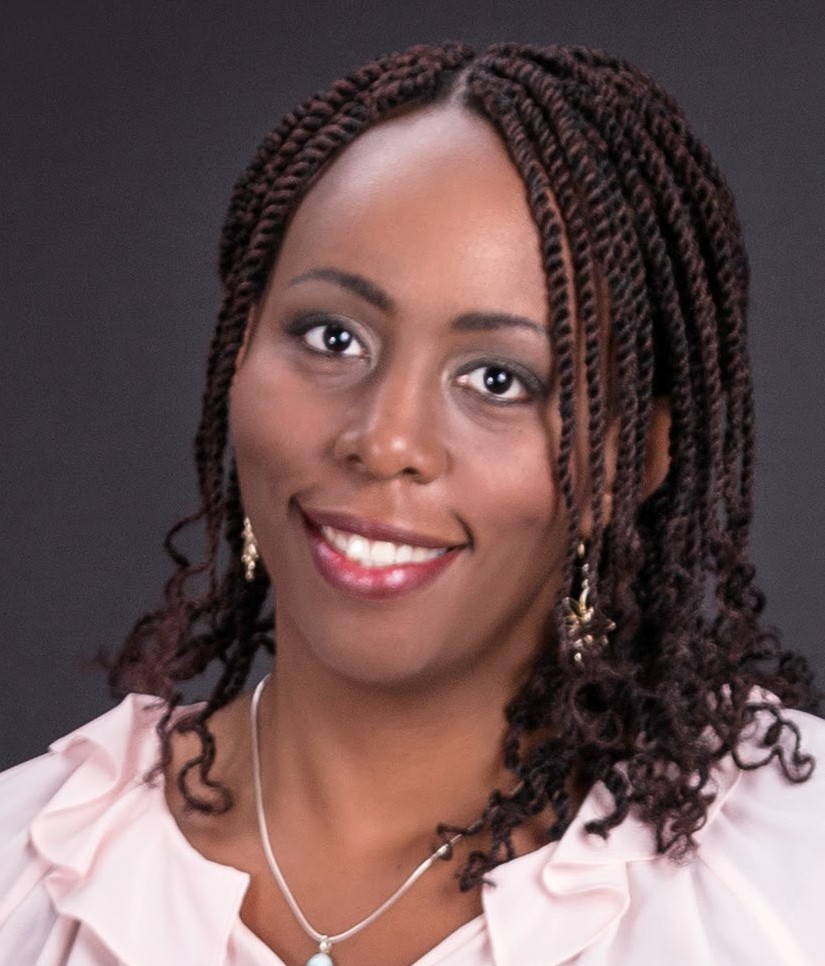 Valerie A. Smith is a poet and creative nonfiction writer with a PhD in English from Georgia State University. She earned her masters at Kennesaw State University, where she is currently a lecturer. She is a 2022 Sewanee Writers' Conference Scholar and Hambidge Center for the Creative Arts Fellow. Her poems have appeared in Wayne Literary Review, Spectrum Literary Journal, Dogwood: A Journal of Poetry and Prose, Crosswinds Poetry Journal, Aunt Chloe: A Journal of Artful Candor, Typehouse Literary Magazine, Oyster River Pages, Obsidian: Literature & Arts in the African Diaspora, Solstice Literary Magazine, Auburn Avenue, and South 85. Above all, she values spending quality time with her family.
Congratulations also to this year's finalists and semifinalists:
Finalists
Rowan Quince Buckton, A Brief History of the Body
Kara Dorris, HitBox
M. Brett Gaffney, touch / blood / haunt
Sienna Liu, THICK TIME
Minadora Macheret, Dear Bone Mother
Landon McGee, Altar to the Unknown
Jessica Nirvana Ram, Earthly Gods
Dorsía Smith Silva, I'm No Stranger to Ghosts
Semifinalists
Alyse Bensel, Ecophagy
Annette C. Boehm, The Glasspaper Girl
Kathryn Bratt-Pfotenhauer, Patrizate
Zoe Brigley, Texting from Wolf Rock
Frances Cannon, Sagittaria
Ashley Cline, to eat the sleeping sky, whole
Sarah Cook, Planets and Other Circumstances
Angele Ellis, Bone Basilica
Elisa A. Garza, Regalos
Sarah Kain Gutowski Meredith Starr, Every Second Feels Like Theft
Raye Hendrix, What Good is Heaven
Bryana Joy, Summer of the Oystercatchers
Hannah Loeb, carrying capacity: poems
Stephanie McCarley Dugger, The Lightning Line
Elizabeth Deanna Morris Lakes, Brassica
Denzel Xavier Scott, Hymnal of a Delphinium Moon
Alyza Taguilaso, Juggernaut
Kailey Tedesco, A Mother Bedeviled
Abigail Welhouse, Survival Design Basics
Karen J. Weyant, Touching the Two-Headed Calf